MagBite UPPERCUT JIGHEAD
A serious jig head that you want to use for those who are aiming for the one you want to catch.
Equipped with a new size rigid hook that has been customized with an ultra-thick shaft of our original "uppercut hook" that is easy to hang and hard to come off. It is a spec that is as good as a jig single game.
The simple round head responds obediently to the angler's operation and creates a sense of resistance by receiving water with a depression in the front, improving the rig's operability and posture stability.
SUPER HEAVY WIRE #4 
0.3g/0.8g/1.3g/2.0g/2.5g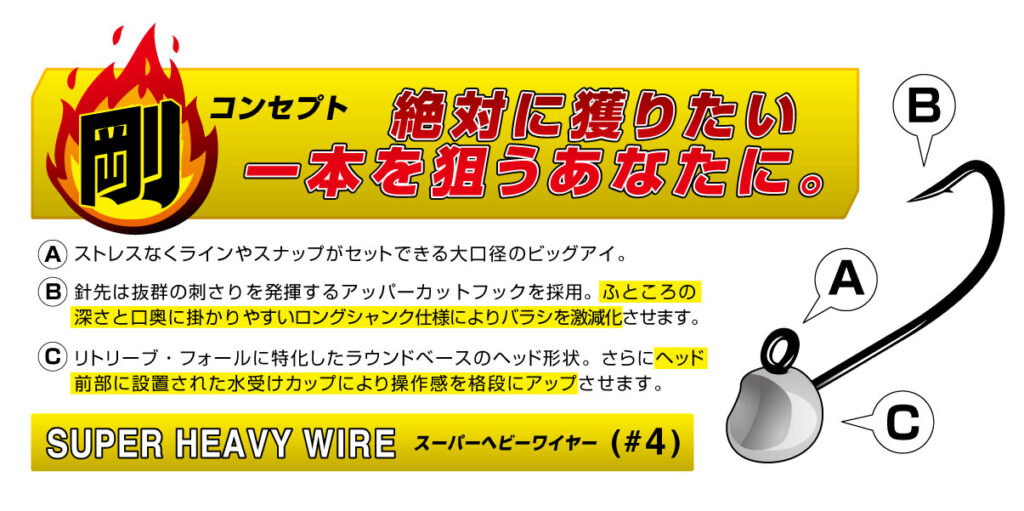 Target: rockfish / horse mackerel / light game /