Daiichi Seiko Tightening Ring AL #25
Tightening Ring AL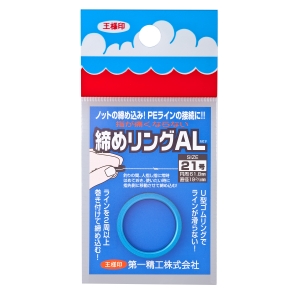 Used for knot tightening.
Used for PE line connection.
Not hurting your fingers.
The U-shaped rubber ring prevents the line from slipping.
Wind and tighten the line around the circumference of the ring for at least two turns.
No. 25
● Size: Outer dia.: 26.6 × 6 mm; inner dia.: 20.9 mm; circumference: 65.9 mm; dia.: 21 mm
● Weight: 2 g
● Color: Blue, Titanium
MADE IN JAPAN
Detail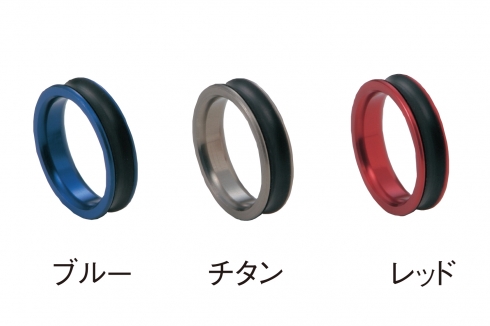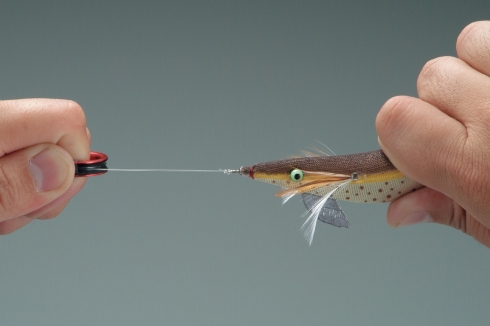 Duralumin, which is used for aircraft as well, is machine cut and covered with the U-shaped rubber ring.
Wind and tighten the line around the ring twice or more so that the line will be tightened completely without slipping and keeping your fingers free of pain.
Always keep it on the index finger during fishing, and tighten the line by moving it to the fingertip side when you want to use it.
Otherwise, keep it in your pocket because the product is so small that it will not be obstructive.
Three types are available in three colors, with consideration of the average size range of the index finger of adult males. (Supporting up to PE No. 1.5)
Ideal for the connection of PE and leader lines by using two fingers each wearing a Shime Ring AL.