Bluestorm inflatable life jacket for children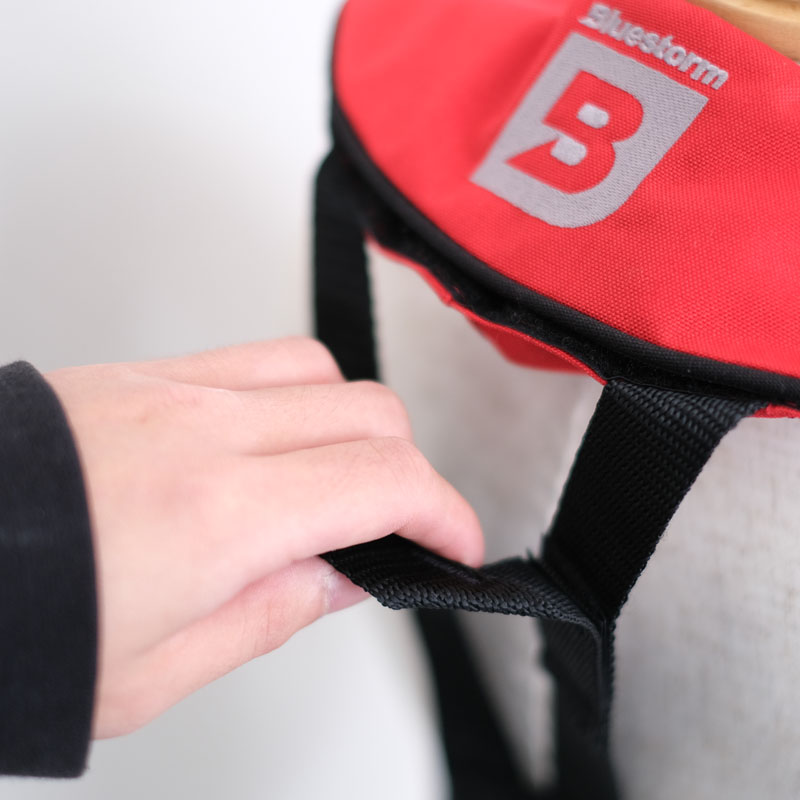 BSJ-8420RS is an inflatable life jacket suspender type for children (with water sensing function).
Wear-resistant CORDURA® fabric and highly waterproof tarpaulin fabric are used, and by bringing the body closer to the center of the body, it prevents left and right slippage, realizing stable wearing comfort and ease of movement.
A crotch belt is attached so that the life jacket does not come off in the water. *Please attach a crotch belt for safety when wearing.
Comes with a lifting loop that is convenient for pulling up in the unlikely event of falling into the water.
The back belt has a V-shaped structure that fits the body.
A harness structure is adopted. Constructed for strength and durability.
With water sensing function
The inflator Hulkie Roberts HR6F detects water and automatically inflates the life jacket.
*In the unlikely event that the water sensing function does not work, pull the manual operating cable and inflate
・Always use within the reach of a parent or guardian.
・Children who cannot swim at all should not use this product.
・Be sure to check that the carbon dioxide gas cylinder and cartridge are unused before wearing.
・Please read the instruction manual carefully and explain how to use it to your child before use.
spec

material

Cordura Nylon 500D/PVC Tarpaulin

Weight

about 580g

buoyancy

Initial buoyancy about 9kg

charging device

Hulkie Roberts V90000 (HR 6F)

estimated height

100cm ~ 150cm