Daiwa Tierra A IC
Tierra A IC 150H-DH / 150HL-DH
Winding length
Gear
Own weight
Maximum drag force
Standard winding amount
Handle length
Bearing
(cm / handle 1 rotation)
ratio
(g)
(kg)
PE (No.-m)
(mm)
ball / roller
 
 
 
 
 
 
 
80
7.1
230
Five
1-400
130
6/1
 
 
 
 
2-200
 
 
High-rigidity IC light jigging reel that combines smooth winding and lightness



Introducing the next-generation bait reel with a design concept that greatly enhances all basic functions, aiming for long-lasting high basic performance by the next-generation bait technology "HYPERDRIVE DESIGN". The long-awaited series of light jigging is equipped with IC counters that increase comfort with depth alarms. Adopting HYPER ARMED HOUSING (AL), it demonstrates powerful and stable winding. Achieves comfortable operability with excellent hold performance that fits compactly. With a generous 150 size line capacity, it can handle a wide range of water depths in the near sea area. By setting the handle for each item, it corresponds to all light jigging and matches a wide range of target fish such as medium-sized bluefish, hairtail, red sea bream. The hoisting speed and falling speed are displayed on the IC counter, making it possible to reproduce hit scenes.

Next Generation Biaxial Bait Reel Technology HYPERDRIVE Design




■ HYPER DRIVE DIGIGEAR Smooth




forever. The more you use it, the more you know its true value.





A newly designed gear system for bait (both shafts) reels that pursues strong and smooth rotation. The module (size) of the gear teeth, which is directly linked to durability, has been improved without reducing the size. DAIWA's unique technology that realizes long-lasting initial smoothness.
■ HYPER DOUBLE SUPPORT




Improved hoisting efficiency.





A drive support system that achieves continuous smoothness and winding strength / lightness. By supporting both ends of the pinion gear with high precision with two ball bearings, the input from the handle is not attenuated and a load is applied. It is powerful and can be wound lightly even when it is used.
■ HYPER ARMED HOUSING (AL)




Strongly and highly accurate support for gears and spools.





A housing system that firmly supports the internal structure with high rigidity and high precision, and produces precise winding comfort and power. It is a necessary condition that a metal material is used for the frame, which is essential, and by combining with a side plate or set plate, It makes it possible to continue to demonstrate the basic performance for a longer period of time. In this series, aluminum alloy is used for the frame.
■ HYPER TOUGH CLUTCH A




clutch system that does not stick easily and continues to operate.





Not only the sharp on / off performance that keeps sliding thousands and tens of thousands of times, but also the clutch system with extremely few troubles even in seawater with high salt concentration. The number of sticking repairs in harsh salt scenes is compared with our company. It boasts a state-of-the-art insulation structure that has already achieved a 99% reduction in production.

DAIWA TECHNOLOGY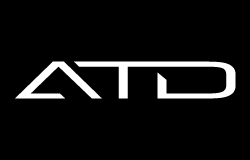 A new generation drag system that keeps working while smoothly following the pull of fish. Since it starts off more smoothly than before, it is hard to break the line, and it is hard to give a sense of discomfort to the fish, so it is less likely to run wild. In addition, there is a peculiar stickiness in the operation feeling, and it is less likely that you can run at once even with a low drag setting value, and the frequency of drag readjustment during fighting is reduced, so you can concentrate on fighting.

Other technologies



■ Latest IC counter




Grasp the invisible sea with high accuracy.





10 cm unit water depth counter

LED backlight (lights up for 5 seconds / always lights up / OFF) * Factory setting "lights up for 5 seconds"

Depth (depth) alarm (1 time / 3 times / 5 times / OFF selection method) * 5 times fall and 1 time up at the time of shipment

Hoisting speed display

Fall speed display (new function) * "OFF" is set at the time of shipment.

timer

Ship slip alarm

Thread breakage one-shot correction

Battery replaceable

Thread length input (can be input from No. 0.4 or above)

P3 drawer input 30-60m specification (new function)
■ New handle arm We are particular about




hoisting performance and set the handle specifications for each item.





Equipped with a gear ratio of 6.3: 110mm long handle (compatible with all light games centered on squid metal and SLJ)




Gear ratio 7.1: 70mm single handle (compatible with general light jigging) /




Equipped with 130mm long handle (general light jigging, tie rubber, light) (Games, etc.)





With the advent of the 130mm long handle, it is possible to achieve light raising and constant speed winding even in high gear.
■ Self-replaceable battery You can




rest assured that the battery will run out unexpectedly. Supports battery replacement.




Equipped with a battery cap that is resistant to scratches and has excellent waterproof properties.




No special tools are required, the battery cap can be attached and detached with just a coin, and the battery can be replaced by yourself.




Also, even if the battery is replaced, there is no need to re-enter the thread. (CR2032 coin battery)
■ Lower winding guideline


PE 0.8-Equipped with a guideline that can be wound exactly 300m.


Also supports fine thread PE.




* About thread input




There are three types of input methods, "thread length input", "lower winding input", and "drawer input", as in the past.

Input is possible from PE0.4.
[Depth alarm]




Visual = IC counter reel that tends to rely on LCD.




Developed with a focus on hearing = alarm to expand the range of ease of use.

● Evolved depth alarm

Accurate Tana capture is possible with an alarm sound.

The alarm sound is repeated once every 10m.

The alarm sound is repeated 1 to 3 times every 10m.

The alarm sound is repeated 1 to 5 times every 10m.

In both cases, ON / OFF can be set for each of the fall settings and winding settings.

Even if you don't check the counter with your eyes, you can easily grasp the water depth only by the alarm sound.

● Improved depth alarm sound quality

By changing the sound quality of the boat slip stop alarm and depth alarm, you can create a comfortable alarm sound that is not too noisy even during actual fishing.

* The sound quality of the ship slip stop alarm is still high-pitched to call attention.