Daiwa Comfortable Jigging Sabiki
A ship Sabiki for offshore jigging (near sea) where you can easily aim for greenery just by attaching your jig.



More fun ... the jigging
Okuno became stuck to all of the parts leading to the main line hook sabiki "catch!" Design
■ hook
black sea bream body hitting 4, 6 and No. 8 (gold, nickel needle) use. A body-striking needle that makes it easy to dance in response to water currents.
Excellent appeal with gold / silver plating
■ Sabiki mackerel skin with Keimura processing. Tinsel aurora thread specifications.
Plenty of white clear tinsel, which is especially effective for yellowtail and mackerel.
■ Sabiki closure
Appeal with green and pink luminous closure
■ Trunk thread, Harris
Made in Japan High-strength fluoro
■ Overall length 100 cm 3-needle specification

Target fish



S: Mackerel, Madai, Horse mackerel, Iwashi
M: Large mackerel, Madai, Large horse mackerel, Sagoshi, Tubas (Wakashi)
L: Yellowtail (Inada), Spanish mackerel, Large mackerel, Madai, Katsuo

How to use



Just tie the main line to the swivel and snap the jig! You can easily aim for blue objects with the movement of the jig and the sabiki.

Device diagram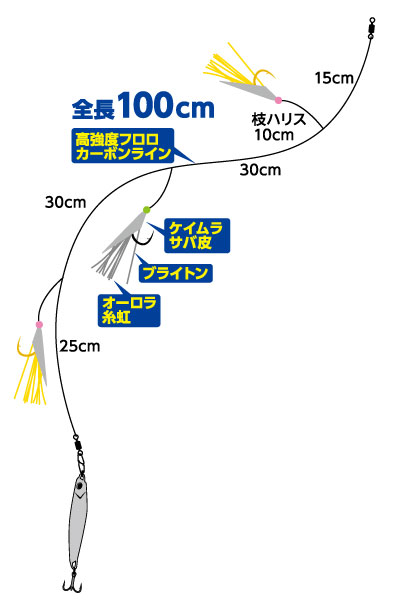 Use Sabiki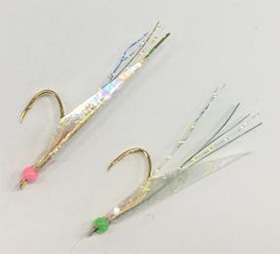 Needle: Small horse mackerel body hammering needle
Sabiki: Natural fish skin Keimura processing
Luminous fish collection + easy-to-dance round fastening specifications
Aurora thread and tinsel finish
item

Sabiki total length
(cm)

Quantity
(set)

Comfortable jigging Sabiki S

100

2

Comfortable jigging Sabiki M

100

2

Comfortable jigging Sabiki L

100

2